We will discover in a few days' time how the government intends to relax some of the current restrictions, but it's likely we will all be spending a bit more time in our homes. 
As frustrating as it is, you're in the best place for staying safe, and also doing your bit to save lives too. 
Whilst you have this extra time on your hands, isn't it time you showed your home a little loving?
There's a strong possibility during the last six weeks at home you will have noticed areas for improvement in your house. If so, you're never going to have a better chance of getting them done.
Make it a full family exercise so that things are improved quickly and you're not having to shoulder the burden on your own. 
Add these three DIY duties to your to-do-list:
Give a room a fresh coat of paint
You can completely rejuvenate one of the rooms in your house simply with a tin of paint and a paintbrush. If everyone does it with you, it could be done within a day.
In a particularly small room, stick to pale/light colours as they will make the space feel roomier. For a colour representative of the spring season, yellow will work well and bring vibrancy to any room, or try a mint or sage green to add the feel of the garden indoors.
Break from the norm and coat your skirting boards and doors in a different coloured paint – it's what everyone's doing. 
When not committing to a repaint, cover up any marks or scuffs with a stain blocker.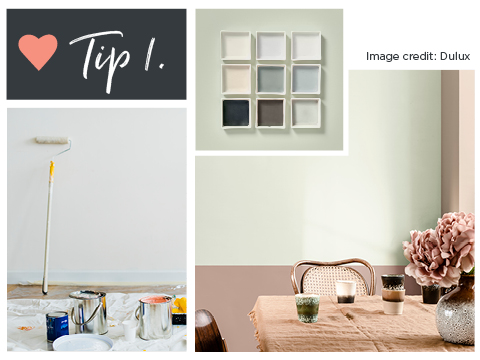 Perform fixes and see what can be upcycled
We can guarantee that there will be something at your home that needs fixing – broken fence panels, a leaking tap, loose handles on cabinets, a wonky shelf etc.
Most will be quite basic jobs that you can mend yourself, which will save you having to pay someone to fix them for you after lockdown has ended. When unsure how to rectify a problem, YouTube is your friend as there will be a video tutorial you can watch.
When looking for stuff to fix, see if you also have unused stuff you can upcycle and turn into treasure. 
Make use of those old tin cans by painting and labelling them and keeping cutlery inside or pretty up any cardboard boxes and use them as storage solutions.
With upcycling, much of it comes down to your imagination. Be inventive!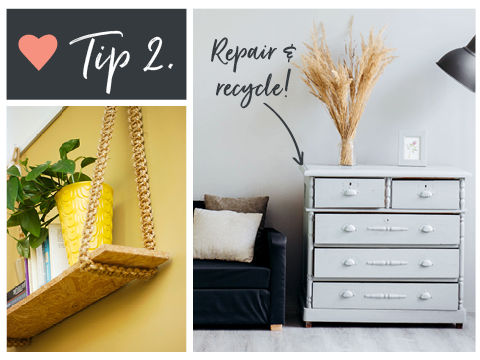 Get the most out of your garden
Other than heading out for exercise once a day, your garden is the only way of getting some fresh air into your lungs and taking in some vital Vitamin D.
Long may the recent fine weather continue and you should enjoy it most days by taking the indoors outdoors, whatever sized garden you have.
Prior to doing that, ensure your garden is spotless, removing any rubbish that it's collected and giving the grass a cut. You can then create various seating areas, with chairs everyone can sink into to have a few beverages out in the sun, whilst the kids get on with making their dens. Have torches, candles and lanterns setup and cosy textures near your person so that you can stay out late and stay warm.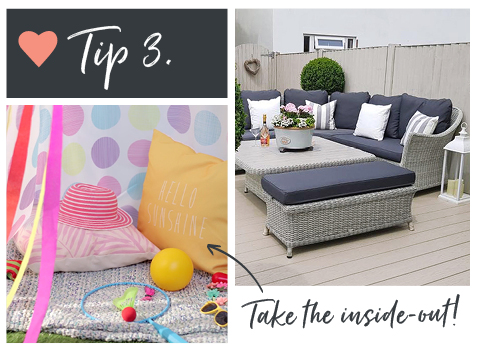 If you need some further DIY ideas to keep you occupied or you'd like Balhousie to help you improve your home once it's safe for us to visit, use our brand new online service and make a Virtual Appointment.